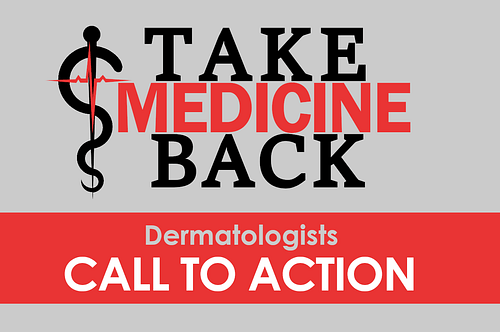 You can post anonymously at:
The DOJ and FTC are requesting feedback on merger guidelines from real people as opposed to corporations. The leaders of Take Medicine Back believe that the DOJ and FTC are under informed about consolidation and the growth of private equity (PE) ownership in medicine. This is partly because it is a "rollup" industry with many smaller mergers/acquisitions flying under the radar that individually have not drawn enough attention to scrutiny.
Your personal stories are important to our efforts to draw the attention of these agencies to PE in medicine. We believe this will have a significant impact, as many regulators believe that most physicians are benefiting from this arrangement rather than being exploited by it.
Your comments can be anonymous. They do not have to be long or referenced. Speak from the heart.

These can be your personal experiences and/or the experiences of your colleagues. We suggest you comment on any of the following you feel comfortable with:
Dominance of PE in dermatology and/or your area of the country

Financial issues: effects on patients; bringing patients back more often for unnecessary follow-up; blinding to what is billed in your name; lack of transparency with regards to collections; worries about upcoding and the pressure to do so, etc.

Dermatopathology: pressure to overcall malignant diagnoses, leading to more procedures and downstream revenue; pressure to perform special stains when not needed to render a diagnosis

Procedures: pressure to refer patients for treatment with well-reimbursed procedures; pressure to avoid multiple procedure payment reduction

Effects on working conditions: diminished physician autonomy; productivity metrics; overleveraging of nonphysician practitioners; pressure to oversee nonphysician practitioners with varying degrees of supervision, etc.

Diminished ability to advocate for patients

Inadequate or poor quality supplies

Diminished potential to advance in one's career

Contracts: pressure to sign new contract or face termination; not honoring contracts during pandemic; excessive or unreasonable non-compete clauses; nondisparagement clauses, which prevent shining light on abuses

The use of intimidation to pressure one into selling their practice
Please forward to ten other dermatologists that have concerns about the dominance of PE in dermatology.